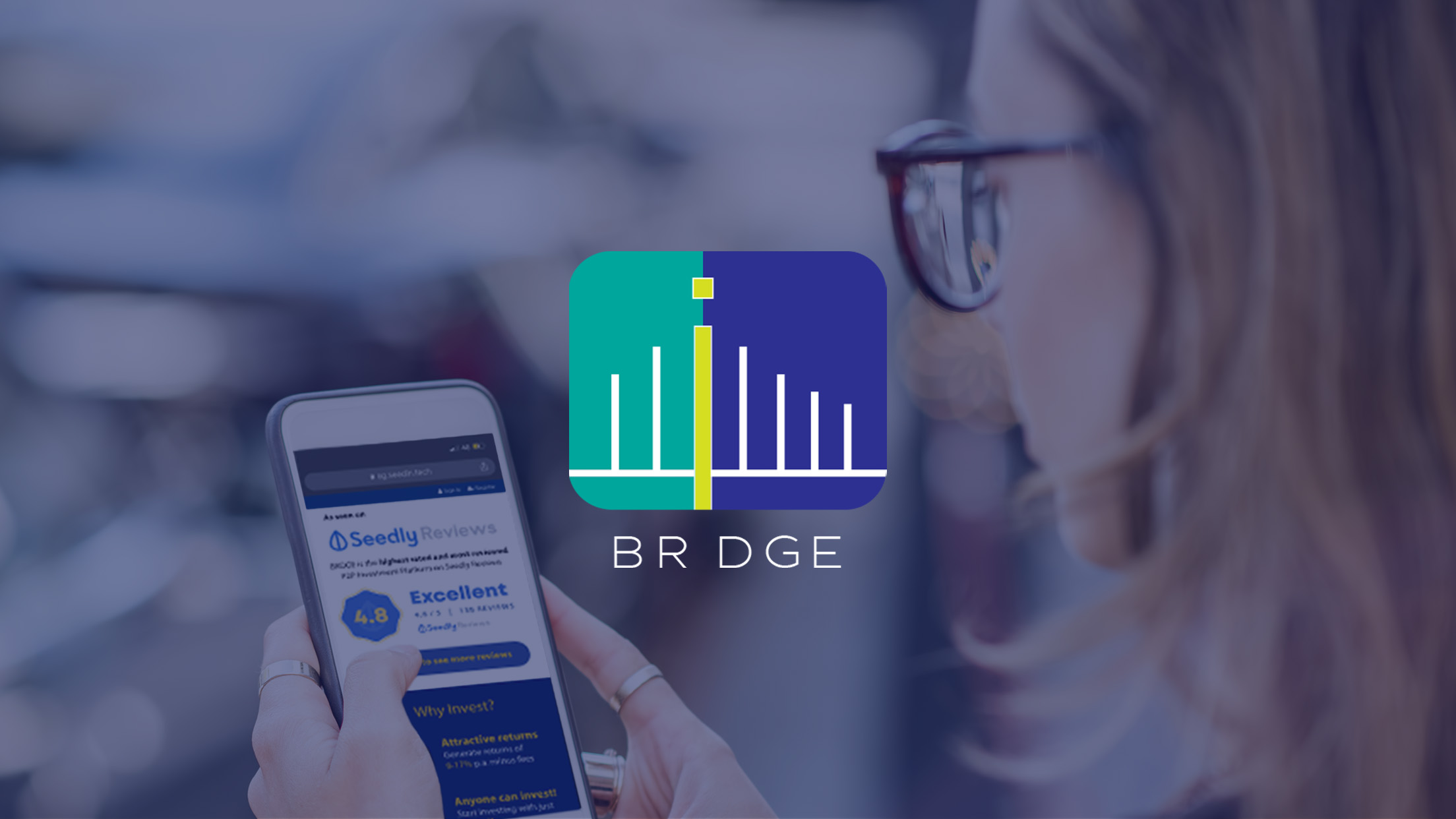 "So you're a bridge between SMEs and investors?" he asked. "We are," we replied.
This question by an investor was raised during one of our WeConnect events and had us thinking about how we can position ourselves to serve SMEs regardless of their size, and investors better. Ultimately, leading to the change of our name to BRDGE.
The logo shows a suspension bridge which acts as a means of direct connectivity between a gap, providing the ability to transport vehicles both large and small, thereby growing the relationship between parties on both sides. In our case, investors and SMEs come in different sizes and we connect and facilitate the exchange of value between them. 
The letter 'I' is intentionally removed from 'BRIDGE' to give it additional emphasis and form the pylon of the logo. In engineering terms, the pylon is a critical piece of the bridge, supporting and holding all the pieces together.
Similarly, the "I" can be used interchangeably to represent BRDGE, investors and SMEs , with each serving as the linkway whilst connecting the other two parties together and foster growth for the entire community.
BRDGE: Bridges investors to SMEs, allowing investors access to alternative investment options
Investors: Bridges SMEs with funds to carry out their business operations
SMEs: Bridges investors to their products and services
Lastly, the three colours were chosen for the logo to personify the 3 parties involved, BRDGE, investors and SMEs – together, we are better.
---
BRDGE is operated by SeedIn Technology Pte Ltd and is licensed and regulated by the Monetary Authority of Singapore. Seedin Technology Pte. Ltd. holds a Capital Markets Services Licence (CMS-100642-2).
Disclaimer: This publication is solely for general information and private circulation only. You may from time to time be provided with investment and financial related information and reports. It should not be construed as a recommendation, an offer or solicitation for the subscription, purchase or sale of the investment products mentioned herein. Whilst we have taken all reasonable care to ensure that the information contained in this publication is accurate, it does not guarantee the accuracy or completeness of this publication. Any recommendation or advice that may be expressed in or inferred from this publication is made on a general basis with no regard to any specific investment objectives; financial situation or any of your particular needs and is subject to change without notice. Accordingly, no warranty whatsoever is given and no liability whatsoever is accepted for any loss arising whether directly or indirectly as a result of any person or group of persons acting on such information and advice. BRDGE and their employees mentioned in this article cannot be held liable for any errors, inaccuracies and/or omissions howsoever caused. All forms of investments carry risks, including the risk of losing all of the invested amounts. Such activities may not be suitable for everyone.
You may wish to obtain advice from a qualified financial adviser, pursuant to a separate engagement, before making a commitment to purchase any of the investment products mentioned herein. In the event that you choose not to obtain advice from a qualified financial adviser, you should assess and consider whether the investment product is suitable for you before proceeding to invest and we do not offer any advice in this regard.