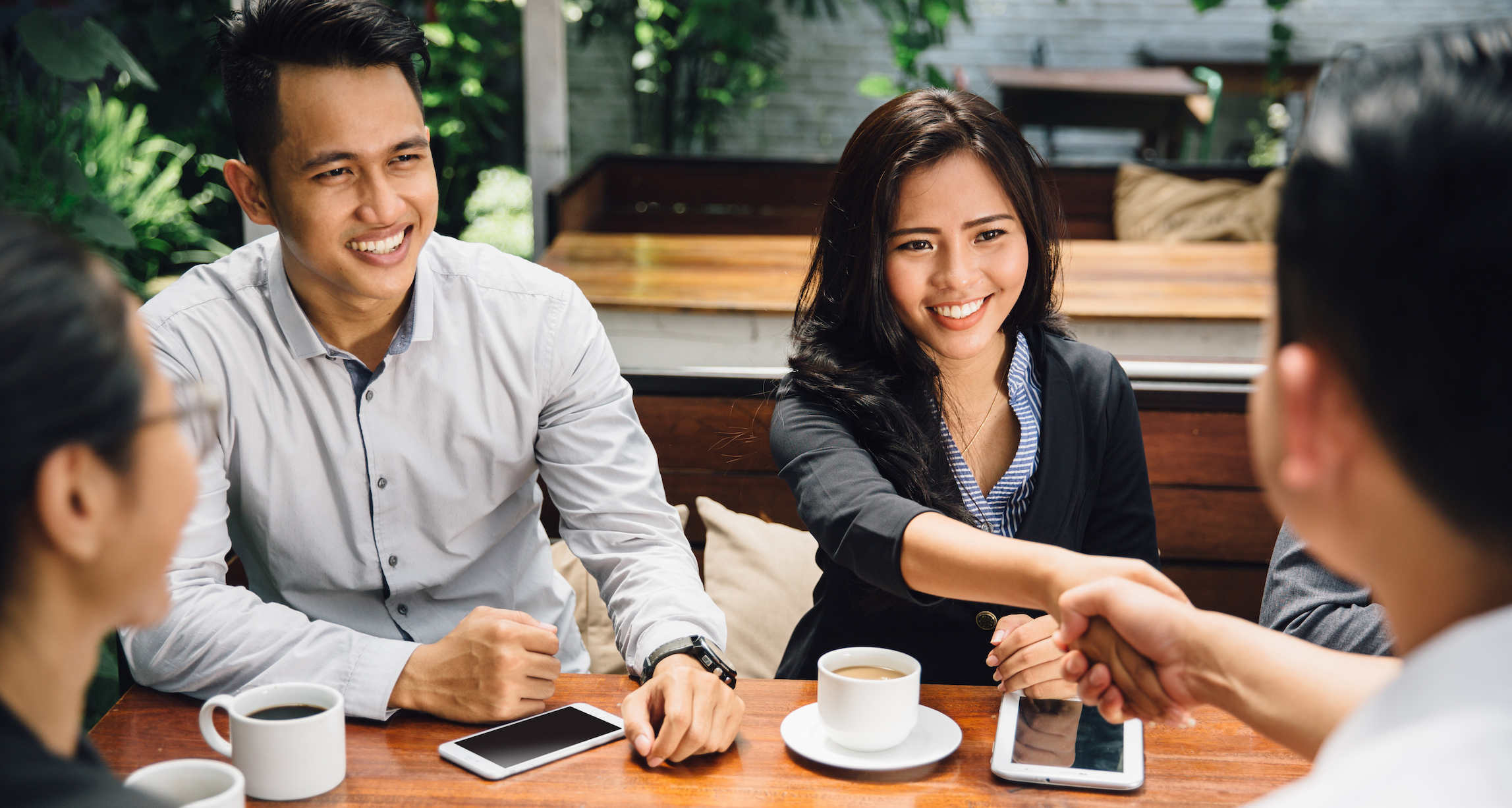 P2P lending platforms or crowdfunding platforms have gained new momentum in Singapore in the past two years, offering an alternative financing solution to small and medium enterprises (SMEs) affected by the ongoing pandemic. Almost two years on, the future is still uncertain with the spread of new Covid-19 variants. 
Take for example, only a few months after vaccinated travel lanes opened up in Singapore, the outbreak of the Omicron variant prompted governments to suspend air travel. In Singapore, the sales of flight tickets were frozen in December and would only resume at the end of January 2022. 
This is only one of the many changing rules that small businesses have had to navigate. As the government continues to implement policies and adjust rules for the health and safety of Singaporeans, the reality is that the constant changes result in a volatile climate for Singapore's small businesses, especially those in the tourism, F&B and services sectors. Loss of revenue can result from lower footfall or changing consumer behaviours. 
But while these circumstances can significantly disrupt cashflow, it's often only temporary. BRDGE P2P lender gives power back to retail investors by allowing them to choose and invest in local entrepreneurs during this challenging period. Find out how. 
Crowdfunding platforms connects businesses to investors
Investor Tang Mei Ye recently invested $10k in a recent SME loan by F&B business TPC Pte Ltd through BRDGE. She says: "Initially, I had some reservations about investing in the F&B sector, but after my husband and I read through their financial statements, we both felt that it was worth investing in them. I always knew that F&B has always been a lucrative business so as the economy is starting to open up, we thought it was timely to start helping local businesses out, especially after the very trying last two years."
Mei Ye has been an investor with BRDGE since 2017. In many ways, investors like Mei Ye have been helping SMEs access an alternative to traditional financial institutions like banks, side-stepping onerous processes and giving regular people the power to decide who can receive loans, and who can ask for them. 
Although there are risks associated with P2P lending, she says: "Every investment comes with risks regardless of it being an SME or MNC. I always ask myself before investing, am I ready to lose that amount of money if I can't get it back? Or, would my lifestyle change if I didn't have that amount of money? If I can't afford to lose the money, then I shouldn't even venture into it."
Like Mei Ye, you can back local SMEs that you believe in through P2P lending platform BRDGE. Join a community of investors through a P2P crowdfunding platform like BRDGE to empower SMEs in Singapore, the backbone of Singapore's economy. As of end 2020, Singapore has about 280,000 SMEs, which account for 70% of total employment and represent 99% of all enterprises. Despite being the backbone of Singapore's economy, SMEs are the most vulnerable to the current volatile business climate. 
Indeed, crowdfunding platforms have grown popular as they allow SMEs to access lower interest rates on working capital loans, and investors to earn money (with risks involved). For instance, when P2P crowdfunding platform BRDGE launched its special F&B loan package in October 2021, F&B businesses could get loans with a lower interest rate of 1% p.a., which helped them keep their operations afloat amidst business uncertainty. 
At the same time, the package allowed investors to enjoy continued attractive returns of up to 7.5% p.a.*. It received support in a matter of minutes, despite the fact that investments on BRDGE could earn investors up to 12% p.a.* BRDGE's investor community wanted to support the F&B industry, which has been the most affected by Covid-19, and they could do so directly. 
These investors understand that for businesses who need working capital, it's simply about having enough to keep things going so that they can continue day-to-day operations, while the businesses adapt, innovate new products and services, digitalise, or expand. 
BRDGE equity crowdfunding platform: Where's the 'I'?
BRDGE is a Singapore-based P2P lending and equity crowdfunding platform. Licensed by MAS since 2017. It currently has over 17,000 retail investors backing 252 successfully funded SMEs with $20k to $250k per portfolio.. The fast-growing community of investors and SMEs is enabled by an easy investment process for investors and a simple onboarding process for SMEs. 
Why is BRDGE's name missing an 'I'? It relates to the crowdfunding platform's objective of bridging investors to SMEs. BRDGE is missing an "I" because that "I" is returned to you: the investors and SMEs. The beauty of crowdfunding is that Investors get to choose what businesses they want to back, and how much they like to invest at any time. At the same time, SME business owners who were traditionally at the mercy of financial institutions when requesting for loans, have gained more financing options through platforms like BRDGE.
The risks of P2P lending are mitigated with reliable processes. BRDGE credit assessment team meets with all of its SME borrowers to find out more about their business and understand their challenges. After which, a strict credit assessment is made based on documentation provided by the SME. BRDGE's objective is to offer underserved SMEs an avenue for alternative financing when they are turned away by banks due to various reasons. 
Investors can also pool money with other like-minded investors to support local businesses and earn returns. BRDGE's investors have reflected that BRDGE is safe, hassle-free and reliable with one of the lowest default rates in the industry. 
To join BRDGE's investor community, or apply for a P2P loan, head to BRDGE's official website.
*Actual returns may be lower than the expected rates of return, and historical returns may not reflect future returns. 
NOTE: The content in this article does not constitute investment advice. Please seek professional advice before making investment decisions. Our company accepts no liability for any decisions taken in relation to the above.