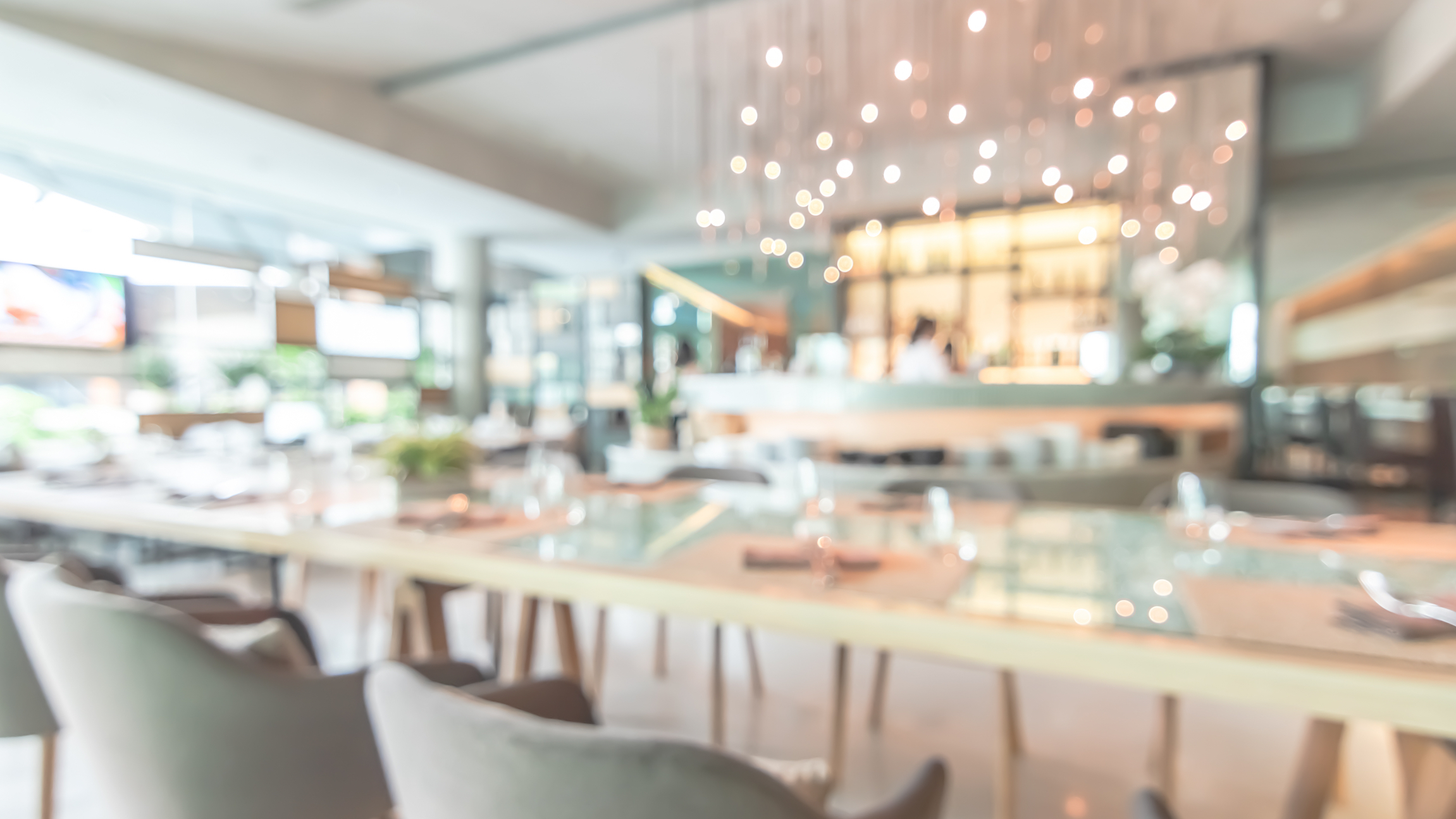 Running a small-to-medium F&B business in Singapore is seldom easy, especially given the competitive landscape and high operating costs here. 
However, the COVID-19 pandemic has created unprecedented challenges that many local eateries and restaurants continue to grapple with, even today. Even as we approach the two-year 'anniversary' since COVID-19 hit our shores, the fight is far from over especially with the new variant Omicron threatening the way of life yet again.
Below are the five most disruptive challenges for an F&B business in Singapore, each with long-lasting consequences that are difficult to recover from.
| | |
| --- | --- |
| COVID-19 Challenge | How it affects F&B businesses |
| Income-loss from lockdown | Default risk, where the business is not able to pay back the loan |
| Fully customisable portfolio | High cost of operating on digital delivery platforms |
| Work-from-home as default | Unpredictable footfall, leading to food wastage and loss of income |
| Non-negotiable expenses | Financial losses due to fixed expenses like rent and salary |
|  Lack of borrowing options | Difficult to establish positive cashflow to sustain business |
1. Income loss from lockdown
We spoke to Ms Harinika Thirumalai, co-founder of a South Indian vegetarian eatery Havé located in a business park in Singapore, to learn more about her struggles in the age of COVID-19.
Before COVID-19 hit, business was booming for Ms Harinika's restaurant. Thanks to its location in Singapore Science Park, it attracted office workers from nearby buildings as well as staff and students from the National University of Singapore and National University Hospital.
"We operated five days a week at maximum capacity," recalled Ms Harinika. "We were able to generate a monthly revenue of $28,000 and a monthly profit of $12,000."
However, the F&B business suffered drastically once COVID-19 hit in March 2020 and the country went into lockdown. 
"This caused an abrupt stop in our income," she said. The eatery's monthly revenue fell nearly two-thirds, down to $10,400 a month, and was operating at a loss. "When the circuit breaker period was prolonged with no end in sight, we began to see cash flow problems becoming more severe."
"This was the first time in our operation for the last 11 years where we had to shut down our operations and started running our business at a loss. It was devastating to have such a sudden shift and we had to scramble for ways and means to survive," she said.
2. No-dine-in restrictions
Due to ever-changing measures in response to the COVID-19 situation, F&B businesses have been subject to takeaway-only restrictions on an intermittent basis throughout the past two years. Takeaway-only restrictions may have been necessary to restrict the spread of the coronavirus, but they were brutal for Ms Harinika's business, reducing its profits along with her hopes of financial recovery.
With close to no footfall amid the dine-in restrictions, Ms Harinika had to invest in digital solutions such as working with food delivery platforms. However, this turned out to be unexpectedly costly. 
"Orders placed through delivery platforms were actually a loss for us due to the commission taken by the platforms," said Ms Harinika. "But we continued nonetheless in order to strengthen our customer base as well as to ensure business continuity to the best of our ability."
3. Work-from-home as default
Another COVID-19 safe management measure keenly felt by Ms Harinika and associates was the default work-from-home (WFH) mode for most workplaces. Given that the eatery was located in a science and technology park, where work could be done on a WFH basis, this adversely impacted footfall. 
"We lost a large proportion of customers who would otherwise usually come in for a coffee or lunch every day," said Ms Harinika, adding that it was almost impossible to predict how many walk-in customers they would have on any given day.
This uncertainty also led to food wastage, which only added to the business's operational issues. "We faced issues predicting the amount of food to prepare," said Ms Harinika. "Our belief is to never turn away customers on an empty stomach and so we prepared more food which was sometimes not sold."
4. Non-negotiable expenses
Certain businesses were better-positioned to deal with the pandemic by reducing expenses temporarily. But this was not an option for Ms Harinika's eatery, whose rent and staff salaries were non-negotiable expenses. Amounting to 60% of business revenue, rent and salaries had to be paid every month regardless of business revenue.
Asked if the business could reduce such fixed overheads, Ms Harinika said: "Unfortunately these are not areas in which we can consider making reductions, as that would affect the chances of continuing to run the business." 
The business did receive a bit of help from the government's Jobs Support Scheme, or JSS, which partially covered staff salaries. That said, the JSS payouts covered less than 10% of operating expenses, according to Ms Harinika.
5. Lack of borrowing options
To pay for the abovementioned operating expenses, the co-founders had no choice but to tap into their personal savings — until even that ran out.
"At this point, we had no choice but to reach out to banks and private moneylenders for assistance to continue our business," said Ms Harinika. 
However, obtaining a business loan was not a bed of roses. "The process was tedious and not always pleasant. It was difficult being rejected for loans especially when there was occasionally the assumption that SMEs, especially F&B establishments, are likely to go out of business soon anyway."
Banks typically impose more demanding requirements, such as a personal guarantor for the loan. Although one of the F&B business's directors worked for a multi-national corporation, this was not sufficient for the banks, and they were rejected countless times.
The business eventually obtained a loan from BRDGE when they turned to private moneylenders and crowdfunding platforms to raise money. 
Ms Harinika said: "While we were new to the concept of crowdfunding, the BRDGE team was well-experienced and provided us with the additional support we needed throughout these tough times and we are looking forward to better days with the team. We are truly grateful for the help rendered swiftly by the friendly team members." 
Moving forward from the COVID-19 "nightmare"
For Ms Harinika and associates, coping with the pandemic "was and still is a nightmare every day", although they still have not given up on the business that they have spent over a decade building. 
After almost two years of tribulations, she hopes that 2022 will offer fresh hope for small-to-medium F&B businesses like hers. 
"We hope that with the majority of the population being vaccinated, things can slowly but surely start to go back to normal," she said. "It would be also really helpful for SMEs to have the opportunity to operate consistently instead of having to oscillate between [multiple modes of] operations.
"Moving forward, we hope that banks can also make new provisions to render their assistance to businesses such as F&B who need the help at unpredictable times."
Address of Havé: #01-25 – Ascent, 2 Science Park Dr, 118222 (Science Park 1, Ascent building opposite to NUHS) 
BRDGE is a Singapore-based P2P lending and equity crowdfunding platform. Licensed by MAS since 2017. It currently has over 17,000 retail investors, backing 252 SMEs with funds between $20k to $250k per portfolio and has successfully funded over $74.7 million in total. The fast-growing community of investors and SMEs is enabled by an easy investment process for investors and a simple onboarding process for SMEs. 
To sign up as a borrower on BRDGE, click here.
Disclaimer: The information contained on this website is for general informational purposes only. The content in this article does not constitute investment advice. Please seek professional advice before making investment decisions. BRDGE accepts no liability for any decisions taken in relation to the above.